Reading Time:
3
minutes
Do you use the words stress and overwhelm when someone asks,"How's it going?" Do you feel like there are times when your life is OUT of balance? Finding stress relief tips is so important to your health and well-being.
To each their own when it comes to what the word "balance" means, HOWEVER I feel there are certain steps we can all take and choices we can make in our lives that will put things in balance.
Remember though, that balance is a dynamic state of being so finding your own sense of balance is important. It will help you lead a happier, healthier and less stressful life.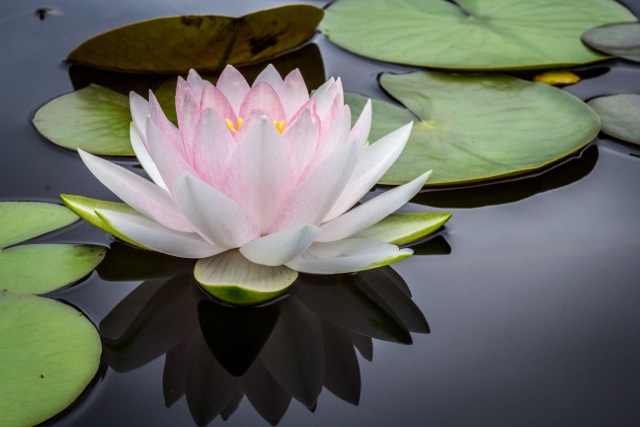 So let's get right to it with my top ten tips for stress relief!
1. Have more fun. Build fun into your life. Make fun a focus. Even when you have to do things that are not fun, ask yourself, "How can I make this more fun?" Bringing attention to fun will help you seek it out!
2. Take five……or ten….or twenty! Make sure you're getting enough "me" time. When you do you'll create the space to ponder questions and ideas about what a balanced life means to you.
3. Learn to say "yes" and "no". This may be one of the hardest ones to put into practice. Every no creates the space for a yes and every yes means you'll have to say no to something else. It seems to me if you can't say no then you really can't say yes!
Does that make sense?
4. Go for quality. Keep what's working great in your life. What's not so great can be modified or let go of. The roller coaster rides are very stressful between the ups of great and the downs of what's not working.
5. Establish quantity. Think of your life as a pie with many slices. It's not that different things must take up the same amount of time, but rather that the pie reflects what you
consider a good balance between the different areas of your life.
Take the time to actually draw a picture of a pie and label the slices and how much of the pie they occupy. Look at things like work, exercise, family and other important parts of your life. This visual representation of your pie will help!
6. Think positively. Negative thoughts and energy are a huge drain on you both physically and emotionally. Choose to be a positive thinker and you'll notice a difference in your energy and attitude. This always helps bring back balance and give you perspective on your life.
7. Listen to your body. It's a messenger of whether or not you're in balance. Learn to tune in so you can tune up your life.
8. Appreciate both the process of life and the progress you make. You'll learn about yourself through observing your process when you make change and bring balance to your life. Too many times we forget to notice progress because we're not THERE yet.
Each step gets us closer, so don't forget to pat yourself on the back and notice progress.
9. Creating balance is an evolutionary practice. Your needs change, what matters to you changes, all kinds of things change. Allow yourself to re-evaluate your balance pie regularly.
10. Manage your stress. How? By practicing suggestions 1 through 9.
These stress relief tips will help you create a balanced life that is less stressful!
If you feel stuck and need additional support to adopt a new healthy habit or routine, consider working with me. We can partner up in setting goals, drawing on your skills and strengths, and implementing strategies to help you find your way to lasting healthy success.
Related Articles:
For over 15 years, Shelli has been a freelance writer and wellness habit coach on Joyinmovement. She writes about brain fitness, creating a healthy lifestyle, traveling the world, and making positive habits stick. Stop procrastinating! Take action, join her free newsletter.