Supplements
I'm a self-experimenter who is always looking for ways to improve my health, productivity, and well-being. This leads me to try many supplements. I keep what works and ditch what doesn't. Often people ask me what supplements I'm currently using and recommend. Thought I'd let you know so I've assembled this list.
They are organized by their specific purpose. Below is a quick summary of the supplements and below that I go into detail about each one and link to the brands I use and recommend.
Summary of Supplements
Daily Essentials
Daily Essentials
I do seem to have favorites for overall health and wellness. The following six supplements are what I consider essentials.

Bioedge Organic Greens Complex
Bioedge Greens is my daily "greens" supplement that is jam-packed with over 75 vitamins, minerals, and whole food ingredients – making it easily the best all-in-one nutritional supplement on the market. Bioedge Greens provides nutritional support for five main pillars of health: immunity, energy, gut health, hormonal support, and healthy aging. I've tried many different greens products and by a wide margin, these greens are tops!
I consider Bioedge Greens to be my all-in-one nutritional insurance. Bioedge Greens is perfect for filling in any missing holes in your diet. It is a perfect foundation for your supplement routine. You can pick up Bioedge Greens here.
Use promo code SHELLISTEIN to save 10% on your order!

Bioedge Whey Protein
Bioedge Whey Protein I'm a fan of protein shakes to ensure I'm getting enough protein in my diet. Whey is a fantastic source of high-quality protein, and is an excellent way to fuel your muscles when you use it immediately after your finish your workout. Bioedge Protein Isolate is CLEAN, and less processed than other protein powders on the market. I'm very partial to the chocolate one!
Use promo code SHELLISTEIN to save 10% on your order!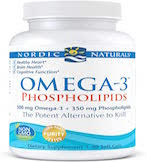 Omega-3 Phospholipids   
Many people prefer to take fish oil in phospholipid form and use Nordic Naturals. The benefits of Omega-3 are endless, but not all Omega-3 supplements are made the same way. Many supplements are made with the cheap ethyl ester form, but research has shown that Omega-3 Phospholipids are more bio-available and better absorbed. Studies have shown that DHA in fish oil also is absorbed better in the phospholipid form. You can also get Nordic Naturals Phospholipids on Amazon.

Medium Chain Triglycerides
I take medium chain triglycerides in the form of MCT Powder by Quest Nutrition. You can also use MCT in oil form. There is enough research to support that taking medium-chain triglycerides on a regular basis can do really good things for your brain. Most of the supplements I take are related to brain functions. 

Curcumin
Curcumin is the primary ingredient in turmeric and is one of the most potent anti-oxidants and anti-inflammatories in the world. It is loaded with health benefits such as being a natural anti-inflammatory, having powerful anti-oxidant effects, stimulate the growth of new neurons in the brain, and much more. You can take curcumin in capsule form, or you can mix turmeric into beverages. You can get ground turmeric at a good price on Amazon. Also, this same company makes an awesome collagen product. I like it because it blends well and has a neutral taste.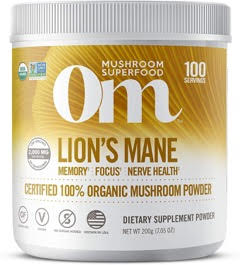 Lion's Mane Mushroom
For a few years I've been using Lion's Mane Mushroom by Om.
Lion's Mane has extremely powerful nerve-regenerative properties. Some researchers say it may be our first "smart" mushroom. Lion's Mane mushroom also contains nerve growth factors (NGFs) that support creativity, happiness, intelligence, and even neurogenesis.

Vitamin D
Did you know 42% of Americans are vitamin D deficient? Unless you are outside all day, you are likely not getting enough vitamin D. Supplementing vitamin D may be a good idea. The one I recommend is NOW Liquid Vitamin D3. I highly recommend getting your vitamin D levels tested.
Well-Being
When you take supplements, you might as well try and increase your overall well-being, right? Here's a simple suggestion to do just that!

Apple Cider Vinegar
Apple cider vinegar is the health miracle everyone is talking about for years, and for good reason. Taking a teaspoon of apple cider vinegar in the morning and at night can help improve immune function.
Apple cider vinegar benefits include improving weight loss, dropping blood pressure and cholesterol levels, stabilizing blood sugar, enhancing skin health and relieving acid reflux symptoms.
I use and will only recommend Bragg Unfiltered Apple Cider Vinegar. If you can't stomach the taste, it is also available in pill-form.
Always remember that the word supplement means just that, supplement. First and foremost, make sure you've dialed in a healthy diet. Then supplement!