Rave Reviews
I've known Shelli as a trainer for over 5 years. She's on the cutting edge of the latest science in fitness and nutrition and gave me invaluable advice about running posture, recovery, soft tissue health, and more. Her advice helped me heal a back injury and avoid future problems! I open and reach each of her newsletters and always learn something new and useful. If you can, take a coaching session from her, it will be one of the wisest investments you can make!
 — Frederic
My husband and I had been in the fitness business for over 20 years when I took a Chi Running Workshop and that is where I met Shelli. I knew within the first few minutes that Shelli had a lot to offer. That was over 10 years ago and Shelli keeps on giving with her free and very informative monthly newsletters and Monday Morning Motivationals. There are times that I think she is only speaking to me. If I have any questions she replies to my e-mails very promptly. She is very inspirational, wise, motivational, intuitive and very caring and so willing to share. I have gone out of state to attend one of her workshops and look forward to attending another workshop in the near future.
— Valerie
I did personal training with Shelli for the past 3 months. That's all I needed to get the results I wanted. We communicated though emails only. I wasn't sure how that would work out in the beginning, but it turned out to work just fine. Having an email coach is actually pretty great. I can email Shelli at anytime of the day, attach photos, and also website links. She replies regularly and clearly. Shelli has knowledge and experience that has greatly helped me eat and exercise better. I always looked forward to her emails and words of wisdom and encouragement. I highly recommend Shelli to anyone looking for guidance in eating and exercising better!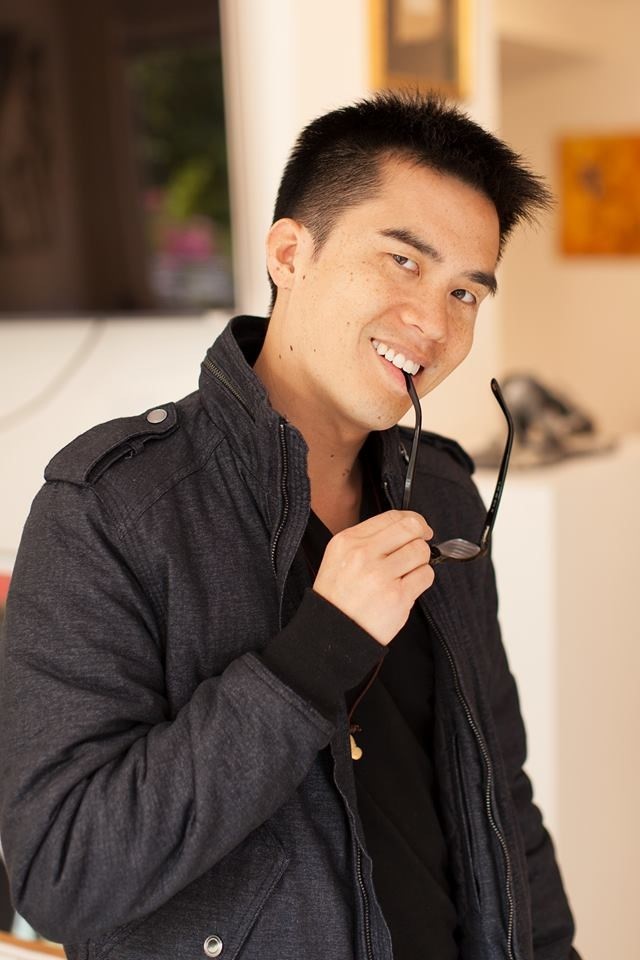 — Wayne , San Francisco Bay Area, California
A few years ago, my husband and I took up running. We wanted to learn proper technique, and heard about Shelli through the newspaper, so we called her and it was the beginning of a new way of life for us! Shelli has such a positive attitude, and despite my lack of coordination and athleticism, she was patient and enthusiastic! I was most impressed with her running style and how flexible she is! We loved working with Shelli, and over the years, my daughter developed an interest in running too. Shelli took the time to help my daughter as well. Because of Shelli's patience, humor and positive attitude, we all love running and continue to run. Although my husband, daughter and I are all at different levels and abilities, Shelli helped and inspired us all. She taught us that there is so much JOY IN MOVEMENT and that it is a great gift!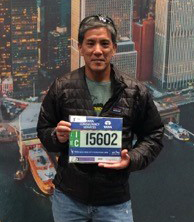 — Joanne and Neal (pictured)
This class opens your mind to what good benefits learning a running technique can provide. I was already a runner and thought I knew how to run. This class teaches you how to be AWARE of how you run and how to pay attention to what you are doing while you run. Many of my annoying pains have disappeared. . . As a runner who lacks of patience and just wants to run, this class was a real challenge for me. However, those small and gradual progresses kept me going. Being persistent with the Chi technique pays back. Now, I'm proud to say that I am an ultra-marathoner without soreness, except the arms!
— Lisa, 40-something
I decided to take this class because I wanted to learn how to walk properly. Walking is the best exercise for me. Now I am walking three days a week using what we have learned in class and enjoying it.
— Kathy, 40-something
I can use what I learn from this class everyday. This class taught me to focus while I am walking/running, this will let my shoes wear-out evenly and decrease my chance of falling down and getting hurt. In the long run this class will bring me good health keeping me active without injuries. . . If you are looking for skills that you can use for the rest of your life, this is the ONE!
— Peter, 60-something
Your class has given me an inspiration to walk/run with proper techniques which everyone can adopt easily in their life style for their physical and mental health.
— Suma, 40-something
The weekend was well organized and met the needs of a wide range of folks. The technique was well presented and each of us got individual attention. The video taping was very valuable. I appreciated all the information. . . Finally, I appreciated being reminded that this chi running is a PROCESS and not to expect that I will "get it" or "do it" in a weekend, or a week.
— Catharine, 40-something
Tried lifting weights, running, biking…all great forms of exercise, but weights gets boring, running is tough on the joints and biking is difficult in the cold and rain. I've never felt a better all over workout than with yoga. There are so many styles and forms to try, you never get bored. What I like about yoga is that you work the core muscles and all the little internal muscles that you can't always see. My flexibility has increased immensely from just a few months of classes. It's done wonders for my badminton and tennis game and especially my recovery time. If your goal is increasing your metabolism, flexibility, breathing and muscle tone, then yoga will help you facilitate this. I find a 50 minute yoga session the perfect warm-up to an intense game of badminton. Yoga just energizes the body. I went to Shelli's class after a long day of work, on days I felt exhausted and completely tapped out. By the end of class, I am sweaty and feeling a good burn, but 10 minutes later, my second wind comes in and I play two hours of badminton.
— Stanley, 30-something
I have been practicing yoga for 2 years. I always wondered if it would help, and the answer is yes…..yes……..yes. My body has opened up. My joints feel lubricated and I have become more flexible. I have not had a cold in two years. My circulation has improved particularly in my hands and feet. I would rather be doing yoga then sitting around watching TV!
— Karen, 40-something
Last year I turned 50. My body has always been stiff and not at all flexible. I have low back pain and often have back and leg spasms and foot cramps. Yoga has helped me ease all of these aches and pains. My balance and core strength have improved. My knees and hips are stronger and my shoulders are more open, which has dramatically improved my posture. With the discovery of yoga I now have new tools to help me enjoy my life and live it to the fullest. Turning 50 has been great!!
— Marianne, 50-something
Yoga has transformed me from an accident prone weakling into a person with balance and strength . . . Yoga is definitely making the transitions of pregnancy much easier for my body to handle. I don't feel nearly as uncomfortable with my physical appearance or the aches and pains of pregnancy.
— Heather, 30-something
I'm only a beginner at ChiRunning, but already I have experienced less stress to my feet and less required effort in my running. In other words, my running has become more efficient. I recommend ChiWalking to those of you who should be walking for exercise, but are not motivated to do so. The chi technique will motivate you because it teaches you a better way to do what everyone thinks they already know how to do. The resulting efficiency will enable you to walk farther with less effort. Any time you can do more with less, doesn't that motivate you?
— Will, 60-something
Posture, Breathing, and Focus are formulas for the successful CHI walking/Running. I have learned and practiced with Shelli. Right now, I have no trouble with my knee after a 2-mile Chi walk/run combination. And thank God, Grace's improvement has been so noticeable that she has no more shortness of breath or calf pains.
— P.T., 70-something
Shelli's yoga classes are great; it's such a comfortable environment. Even if you don't really know how to do yoga, your body learns on its own.
— Kyle, 30-something
My whole life I have been a sedentary individual. Through yoga I have increased both my strength and flexibility. It has taught me to be up for other challenges like jogging, biking and weight lifting. I've lost 30 pounds and I know I couldn't have done it without the assistance of yoga. Yoga helps me cope with stress. It has eased the pain in my low back and neck. My stiff neck is gone. I used to have trouble sleeping but now my bouts with insomnia are virtually non-existent. I utilize Yoga breathing techniques to relax myself. I am studying to become a lawyer and when stress and anxiety creep in I breathe! I have learned so much about myself. Yoga has truly been a life changing experience for me. Imagine how great it would be if you practiced every day!
— Dyana, 30-something
The class description promoted a gain in strength, flexibility and stamina—just what this 60-year-old body needed. To the tunes of upbeat music, I'm challenged to flex my ankles, twist my waist and open my hips all without holding my breath. The result is improved posture and balance, increased awareness of my body and the ability to not die after twenty Norwegian crunches. Using belts, brooms, balls and weights, I have been given the gift of an exercise regime that will enable my body to be healthy for many years
— Rita, 50-something
Clicking away on a keyboard and sitting in an ergonomic chair eight hours a day might be productive, but it sure doesn't engage your core. I had lost my balance, stamina and strength. While I still have a long way to go, the improvement has been dramatic. This class is a must for those who sit all day. My core and I thank you!
— Dan, 60-something
One of my common sayings is "I don't run, I jog", as I have never felt like a 'real' runner. Having plodded through 2 marathons in the last 3 years, my goal prior to seeing Shelli was to do no more than maintain a base level of fitness and control my weight by jogging regularly – not because I enjoy it, but for the very practical reason that it works. After doing a 2 hour Chi Running workshop with Shelli however, I could feel the runner inside me beginning to stir. During the session, Shelli pointed out that I was inhaling for too long and suggested I change my breathing pattern so that the exhale is longer than the inhale – this is something no-one has ever picked up before and I had no idea that my breathing was affecting my running. Shelli was also able to correct my arm movement very quickly and easily – something that has been a constant source of frustration, with my own coach telling me I don't use my arms properly, but being unable to explain or show me how to improve this. These simple changes to my breathing and arm movement have made a dramatic difference to how running feels – it is far more rhythmic and natural, and I actually feel like I'm running instead of plodding along. Added to that is the Chi technique itself, which I had read about a couple of years ago but never put into practice. Shelli presented the technique in a series of clear steps, which were easy to understand and follow. Importantly, it was also easy to remember, as each step was explained and followed a logical sequence. The printed handouts Shelli provided have also been useful in ensuring that I can remember what she taught us and can continue to practice on my own. I would certainly recommend Shelli to anyone who wants to improve their running. It's amazing how much can be learnt in such a short time, and how big a difference small changes can make. I'm actually starting to enjoy running for the first time – Joy in Movement is more than a business name, it really does sum up what Shelli provides.
— Shirley
I did a Chi Running workshop with Shelli just 2 days after finishing IronMan Hawaii, and was very pleased and surprised to find that I was able to do the running exercises without any soreness. This was enough to convince me that there really is something different about Chi Running, as trying to run with my usual form just after an IM would generally be uncomfortable, to say the least. I'm looking forward to working on the Chi technique over the coming weeks, and putting it to the test in my next race. While I have no doubt that it will have less impact on my body, and allow for a faster recovery, I hope for an increase in speed (with less effort) as well – every runner's dream! Thanks Shelli!
— Peter