Healthy Living Essentials
Many of you have been asking about the healthy living products I recommend. So I've put together this page to share with you. Know that I walk my talk and never recommend anything I don't personally use. I'm very selective and don't like to waste time and money. It takes a lot to pass muster and end up as one of my recommendations!
Below is a list of the resources, websites, companies, and more that I personally use and rely upon to live a healthier life every day. It's what has worked for me and that I would highly recommend to family and friends (otherwise, they wouldn't be on the list). I prefer products that are effective, multi-purpose, well-made and from companies with excellent customer service.
If you have any questions about these healthy living items and services that I currently use and love, please let me know. And thank you for checking these out!
Healthy Body
Pamper yourself with these two Annmarie Skin Care products. This set includes the Aloe Herb Cleanser and Anti Aging Oil guaranteed to hydrate, soothe, and rejuvenate your skin. PLUS one free gift while supplies last. Get all the essentials for only $19.99 with free shipping*.
---
Keeping your feet healthy is essential. Give your feet a vacation and try these. I've had mine for many years and use them all the time.
---
If you're looking for a digestive enzyme or needing to heal injuries, give Vitalzym a try. It works wonders for many of us, and I know it's used and recommended by many health professionals as well. Buy it at Amazon
---
We all have inflammation to one extent or the other. But if it feels like your joints are acting up, or you have nagging muscle pain, Zyflamend can help. I suggest getting a bottle and trying it for a few months as an experiment. I'm using it now and liking my results so far. Here's what I use.
---
Are you curious about fasting and its many benefits? This complete program answers all your questions. It includes different types of fasts, four books on the process of fasting, what happens when you fast, and how to safely fast on your own.
---
Are you having any dental problems? Is your oral health not as good as it should be? In other words, are you spending too much time at your dentist's office? Then this is for you! This common sense approach to oral health will heal and prevent dental issues!
---
Fitness Tools
Need motivation to get out there and be more active? Or do you just want to have fun and reach your daily activity goals? Either way, this is a great tool that's easy to use.
---
This is what I recommend for keeping the correct pace when you run or fitness walk. It's easy to carry and it works great. I've had mine for many years and it still works fine!
---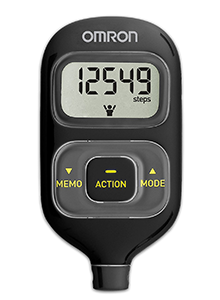 This is the best pedometer I've ever used. Get one now and start tracking your 10,000 steps a day!
---
We are a member of Amazon's Affiliate program, which means that we receive a small cut from any product you buy on Amazon.com. All you have to do is go through our link first. Typically, any link you see around the site that links to an Amazon product will also earn us a commission. Thank you for your support!
---
All kinds of supplements–great quality and great prices. Charlie is the man…tell him Shelli sent you. One of their main products is Willard Water which has too many wonderful properties to explain here. Check it out.
---

Who doesn't enjoy cash back when they shop online? If you're not using Ebates, sign up for a free Ebates account!
---
Z-Health offers so many great options, you have to look for yourself! If you have ANY questions at all about Z-Health, please let me know.
---
I LOVE to swim. And yet most people don't. And many people THINK they know how to swim, but after a lap or two they're exhausted! I've been a fan of Total Immersion for 10 years and they are the BEST at getting people to enjoy Happy Laps! Use coupon code JOYINMOVEMENT. Thanks for showing your support for Joyinmovement by shopping through my affiliate link. I appreciate it!