Reading Time:
2
minutes
This week I have a fun article for you. I may be dating myself a bit, but so what! Dancing to movie music is just good ol' fun! And dancing for exercise can't be beat 🙂 So going along with that idea, here are MOVIE MUSIC ideas to MOVE to!
I love to dance. I must admit that I dance around the house when no one is looking and sometimes even when people are looking! My dog usually runs and hides because it often means I'll pick him up and do the lindy hop with him.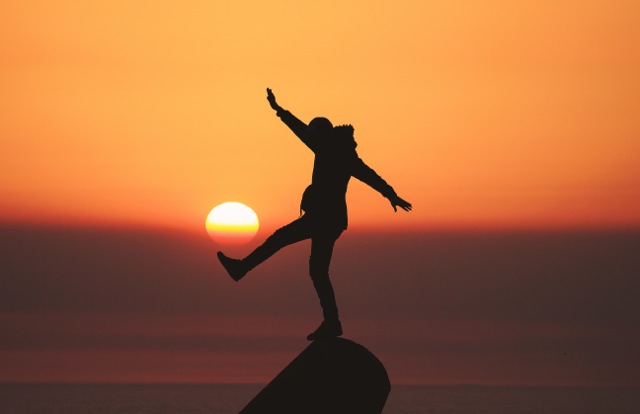 Where was I? Yes, movie music!
So here's my list of some great movie soundtracks to sing and dance along with.
1. Saturday Night Fever. Disco Inferno from the 70's, what fun. How can you not get up and dance to "Stayin' Alive" or "More Than A Woman"?
2. Footloose. Dance with Kevin Bacon to "Let's Hear It For The Boy".
3. American Graffiti. "Party Doll" and "All Summer Long" make me remember how much fun drive-in movies were.
4. Dirty Dancing. Patrick Swayze as a dance instructor? Sign me up! "I've Had The Time of My Life" always makes me get up and dance and sing at the top of my lungs.
5. The Big Chill. How can you not love Marvin Gaye, The Temptations, Smokey Robinson and my personal favorite, ARETHA! I've often written about how I love to workout as long as Aretha keeps me company!
6. When Harry Met Sally. Harry Connick, Jr. croons his big band numbers which provide a nice dancing cool down period in between all the wild and crazy disco dancing.
7. Grease. No song from the soundtrack gets left out when you want to have fun dancing. You can start by using "Hopelessly Devoted To You" as a warm-up and end with a heart pumping "You're The One That I Want".
Do you have any soundtracks you'd suggest for dancing for exercise? Let me know and I'll pass them along.
And, if anyone out there has the technology to make a copy of these songs on a dance CD and sends it to me, I'll gladly gift them a copy of one of my products.
If you feel stuck and need additional support to adopt a new healthy habit or routine, consider working with me. We can partner up in setting goals, drawing on your skills and strengths, and implementing strategies to help you find your way to lasting healthy success.
Related Articles:
For over 15 years, Shelli has been a freelance writer and wellness habit coach. She writes about brain fitness, creating a healthy lifestyle, traveling the world, and making positive habits stick. Stop procrastinating! Take action, join her free newsletter.