Learn to Run & Walk for Fitness
Just because you know how to walk doesn't mean you know HOW TO RUN.
"Why do I need to learn how to run?"
I hear this question every time someone finds out I teach people HOW to run. Maybe it's even a question that's crossed your mind as well.
The simple answer is that CORRECT EFFICIENT running form is NOT necessarily second nature and it is NOT stepped-up walking.
Here's another question for you!
Do you think running and injuries go hand-in-hand and that running injuries are a rite of passage for "being a runner"?
Many people would answer YES. But the actual answer is NO…….and here's why.
When you focus on HOW to run, in other words your running form, you prevent injuries and won't have to go through that rite of passage. After all, it just feels plain crappy when we enjoy running and want to run but are sidelined with injuries!
I believe that we are born to run, but at a certain point, running injuries like stress fractures, IT band pain, knee and hip pain, and plantar fasciitis hamper our progress, cause us stress, and cost us time and money.
And like I said, it just feels plain crappy when we want to run but are sidelined due to to injury!
If you want to prevent injury, you must focus on your form.
So let's make running injuries a thing of the past! How?
By learning how to move WELL before we move A LOT!!
You'll hear me remind you of this over and over again no matter what fitness activity you enjoy. Why? Because not knowing the most efficient and injury free way to run, and yet running often or running for long distances will catch up with you.
How you run (the biomechanics of running) is perhaps the easiest aspect of running to address because it is under your control.
HOWEVER, it is often the most forgotten. And when it's forgotten, injuries occur.
So just what is efficient injury-free running?
Well for one thing, correct running technique is comfortable running technique! It helps you………
RUN BETTER………RUN FASTER…….and RUN without hurting yourself.
A relaxed and proper running technique also:
Reduces fatigue
Burns more calories
Eases joint stress
Decreases injuries
Improves coordination of the muscles
Improving your running form makes running less punishing so your fitness efforts and training efforts won't be constantly derailed by injury. Of the 24 million runners in the U.S., 65% are injured during the year.
I don't want you to be one of them!
Do you want to run longer, faster or become a stronger runner? But can't because you're in pain or injuring yourself when you run? Then keep reading!
There are other reasons you might be injuring yourself from running.
Besides not paying attention to HOW you run, injury often comes from:
adding more miles per week
adding more days per week that you run
going at a faster pace
adding more races per year
However, running is an excellent, healthy, natural, and potentially fun form of movement…IF you run the way your body was intended to run.
That's where learning running form and technique comes in. After all, we all want a long injury-free active life, right?
Have you suffered from injuries such as Achilles tendonitis, iliotibial band syndrome, runner's knee, plantar fascitis, shin splints, and pulled hamstrings?
Do you have low back pain after you run?
Does your body seem to break down if you try to run longer or faster than you usually do?
These injuries are not normal and should never be tolerated as normal!
And here's the good news! Your running injuries are NOT your fault. How can they be if you have never been taught proper form and technique?
For years running coaches have ignored technique, assuming that anybody can run in an efficient and injury-resistant way. This is not the case.
And more and more people are figuring this out. They GET IT! Learning good biomechanical running technique is the key!
Try answering these questions and let's see what you know about running technique!
Do you know what the components of good running form are?
Do you know the top tips for injury prevention?
Do you know the best running recovery tips?
Do you know how to make sure you're not making the mistakes that ruin your running practice?
For instance, did you know that only the North American runners still do a heel-to-toe gait. We've all been fascinated by the amazing Kenyan runners and other distance masters. They run on the middle of their foot, activating a greater amount of muscle and encouraging better force absorption.
When I'm your running coach, these are the questions and topics we cover, along with all other aspects of what makes for the best running technique.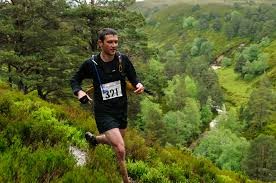 Whether you are a veteran of marathons or triathlons, or just beginning to run, how you run is more important than how much you run! It always has been and always will be, you just didn't know it.
That's why as your running coach, I'll provide you with a fun, pain-free and injury free way of running and fitness walking.
My focus is teaching you the concepts of running or walking to help you reduce injuries and increase your enjoyment of running. I enjoy making running easier and more enjoyable for people. And you'll enjoy working with me!
I offer workshops and individual instruction in running. These workshops are perfect for runners of all abilities. They take the pounding, pain, and potential damage out of running. We focus on learning how to prevent injuries, how to use our bodies efficiently and increase our enjoyment of running.
Smoother, easier running is EASY to learn!
However, it really does help to have a running coach WATCH you move! A coach like me, who has years of experience and a deep understanding of movement and running fundamentals will set you up for success. It's my goal to make sure you get the most out of your running. I know what to do with what I see and share that with you, so that you get the BEST RESULTS from your training efforts!
For many years I've had fun and excitement sharing these effective techniques with competitive athletes, first-time runners, recreational runners, barefoot runners, runners recovering from injuries, and teens, so you're never too young or too old to enjoy running!
My coaching can be beneficial for everyone, but is particularly valuable for:
Long-time runners or walkers who have scaled back or quit because of injury;
Competitive runners and established fitness runners/walkers interested in improving their form and performance;
Beginning runners/walkers who want to learn proper technique.
As a movement coach, I know that when you implement what I teach you, you'll not only reduce injuries but reach a balanced body/mind experience as well. Other outcomes of learning how to run properly include:
Greatly reducing pounding and eliminating pain
Increasing performance and speed through efficient use of posture and gravity
Remember, running shouldn't be painful, it should energize you!
Would you like to learn to run injury free?
Run farther and faster with less effort?
Discover tips to train for a marathon or 5K?
If so, then join me for a workshop. I'll give you the personalized instruction and feedback you need to take your running to the next level.
Running Workshop Schedule
Who is this appropriate for : Beginners to Advanced Runners
Workshop content:
The keys to effortless, injury-free running
Basics of running form
How to prevent injury
Using cadence to improve efficiency
Neural warm-ups to get ready for your runs
Choosing the right shoes
Practice drills and fun exercises
Individual videotaped feedback
What to bring to your workshop: Proper running attire, water, sunglasses and sunblock.
How long are the workshops: 4-Hour Workshops and please note you must pre-register for these classes.
Cost: $150
Contact Shelli for her running workshop schedule.
Private and Small Group lessons available:
Personal attention can make a significant difference in your learning curve. Private lessons allow me to really teach to each individual's needs and to go at YOUR exact pace, both for your running and the way you learn best. Of course, you'll learn everything you would in a larger class setting. But if you're having specific challenges with your running, or injuries that occur again and again, maybe a private lesson is the best choice for you. Contact Shelli to find out more and schedule your private lessons!
Are You Training For A Specific Race Or Event? Alone Or As Part Of A Group? Then Running Program Development is for you!
Whether you're training for a marathon, half-marathon or event of any distance, a well planned training schedule gets you to the FINISH LINE!
The programs I customize for you address both when to run and how much to run. We'll cover the nutritional aspects of smart training as well as the other challenges that you'll face while in training.
We can also discuss how to handle hills if there are hills in your race/event route!
So, whatever your running and fitness goals are, it's important to get the best program development so that you GET RESULTS!
Get started now by contacting me for more information about customized training plans!
Video Coaching and Run Coaching Using Skype
Technology has opened up a whole new avenue for coaching and teaching! Using video, I'm available to analyze your running form and make recommendations for improvement. This will help you run more efficiently using less energy and remaining injury-free.
If you would like to Skype with me and ask me questions about running, your program development, nutrition, shoes, recovering from injuries, or other running related topics, let me know! To learn more about how this works, please email me.
Need a workshop for your running club or company?
I am available to conduct various workshops/seminars for interested groups, clubs, or companies. Please contact Shelli if you would like to schedule a talk and workshop.